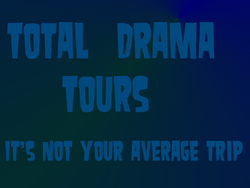 Welcome to Total Drama Tour of the Wiki!
This is a wiki for AJ's camp series, the Tours!! There are currently 3 seasons!
News
The third season of Tours has begun! You can check everything here.
Visit the Tour of the Wiki chatango here. Challenges will be held here occasionally, or just go there and chat it up.
Featured...
Alright, here you can vote for a featured user!! Make a new friend and vote here.
Samuel is the featured character for September! He is the featured character due to being a highly developed character, and is generally liked by the readers. Come vote for the Featured Camper of October here!
Poll
Which secondary team, will most likely lose the first challenge?